Discover more from Vertigo Gaming Inc. Newsletter
The latest news and behind-the-scenes looks at Vertigo Gaming Inc.
Over 2,000 subscribers
Cook, Serve, Delicious! 3?! Newer Orleans Update, Charity Stream and CSD 1 Discount!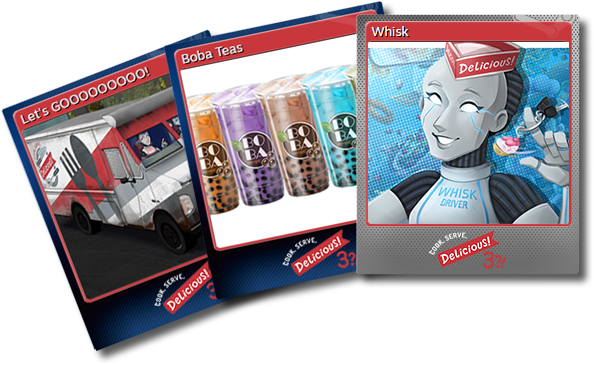 Newer Orleans Update! / Charity Stream Relay! / CSD 1 90% Off!

We have several happy announcements to make today! It's hard to know where to start, but let's go with this one: the original Cook, Serve, Delicious! is 90% off on Steam right now. We're running a brief deep discount promotion in celebration of a couple of major events for our team: the release of the massive Newer Orleans update, and the impending Cook, Serve, Delicious! 3?! charity stream relay -- read on for more info!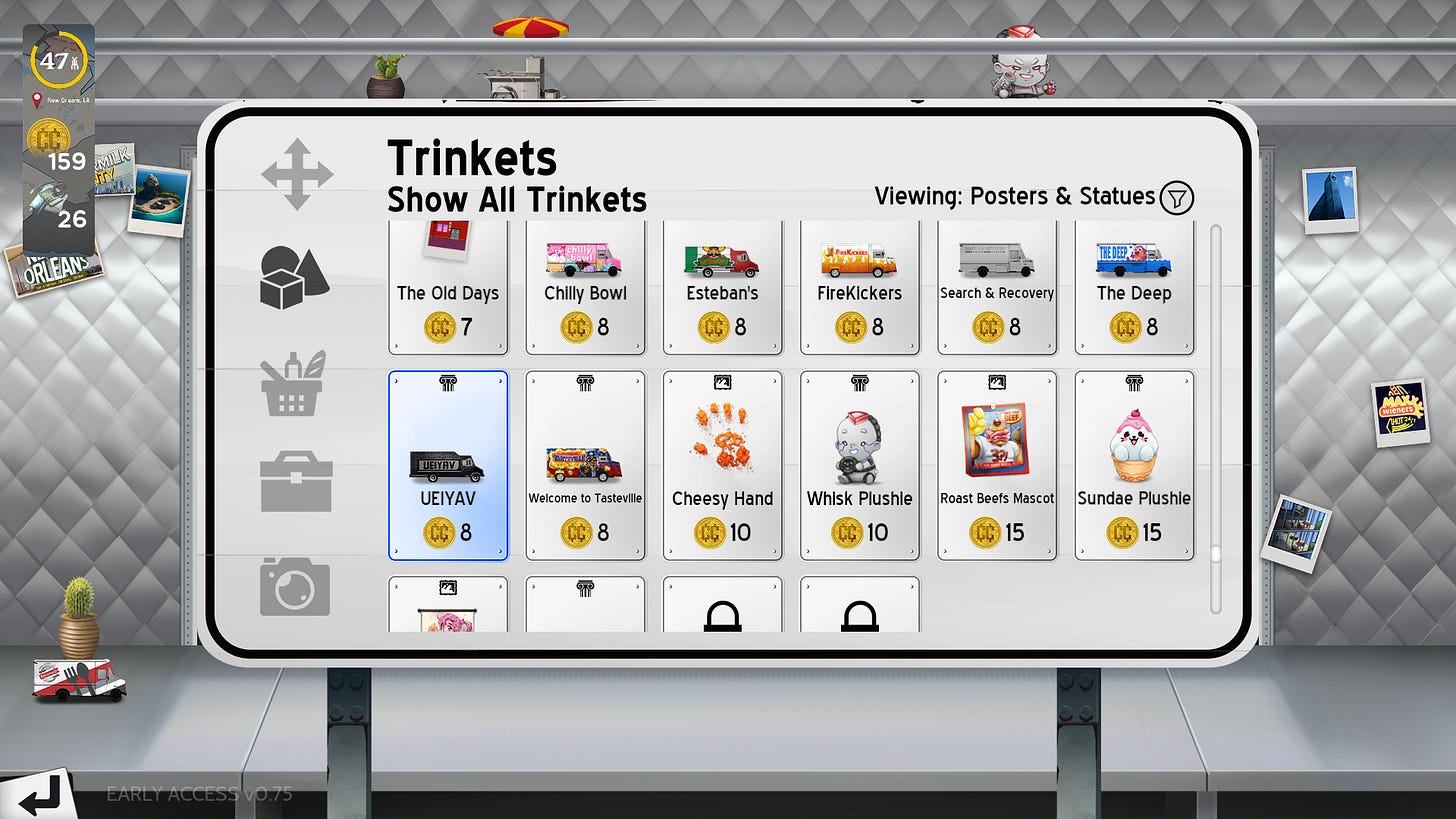 CSD 3 NEWER ORLEANS OUT NOW!

As David puts it: "This is by far not only the biggest update we've done for CSD 3 up to this point, but maybe the biggest update I've ever done in my whole career makin' games!"

He's not kidding, the new update adds more than can be covered here; but highlights include:
New territory adding 30+ more levels to the game -- with some of the hardest stops yet.

The ability to customize your food truck with 40 new trinkets added to either purchase or earn, with more to come in future updates!

Steam trading cards -- collect all eight to earn delicious Gelato badges, emoticons and backgrounds.

New Whisk and Cleaver lines added.

New food descriptions, balancing changes, and more!
The update arrives on the heels of Cook, Serve, Delicious! 3?! earning an "Overwhelmingly Positive" score on Steam, thanks to a 98% positive rating from 500 total user reviews!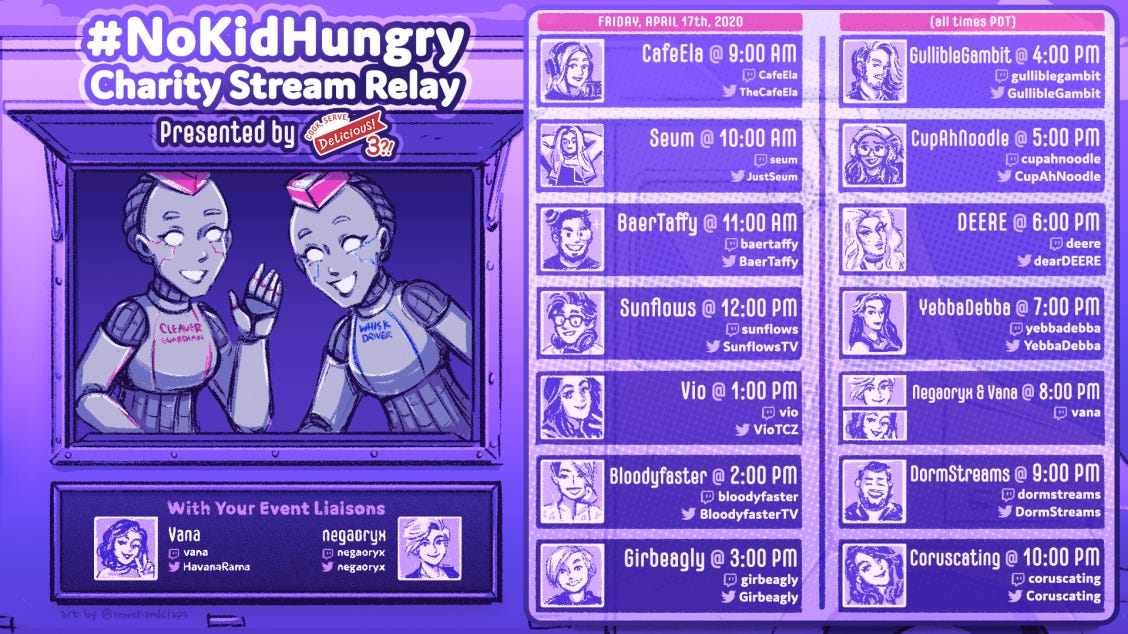 NO KID HUNGRY CHARITY STREAM RELAY

The Vertigo Gaming Inc. team is thrilled to announce a special Cook, Serve, Delicious! 3?! sponsored charity livestream relay for No Kid Hungry, set to take place this Friday, April 17th, from 9:00a to 11:00p Pacific on Twitch!

The relay has been organized by Cook, Serve, Delicious! 3?! voice actors negaoryx and Havana Mahoney, and will include channel-specific incentives from notable streamers such as Seum and BaerTaffy; as well as game code and merchandise giveaways from the Cook, Serve, Delicious! series. Vertigo Gaming Inc. will also match all donations made via the event's Tiltify campaign up to $10,000 USD!

EVERYONE WINS IN MARCH'S DISCORD COMMUNITY CHALLENGE

The monthly community challenges on our Discord continue to produce some amazing results; so amazing in fact, that we did away with our random drawing last month and just awarded all participants with the prize of their choice (Sundae plushies, CSD medals, or game codes)! This month's contest is a simple one: What's the last game you wishlisted?

Join in on the community challenges and game discussions here!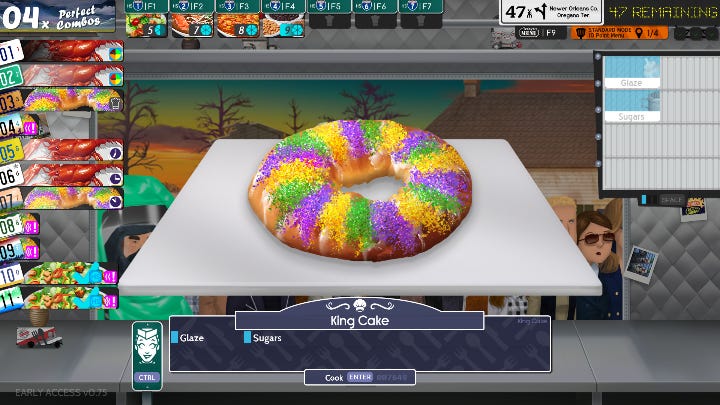 WHAT NEXT?

We're steadily making progress towards the full PC and console release of Cook, Serve, Delicious! 3?! While there are still many things to get done, we're beginning the process of zeroing in on a release date this year. Stay tuned!

-Erik